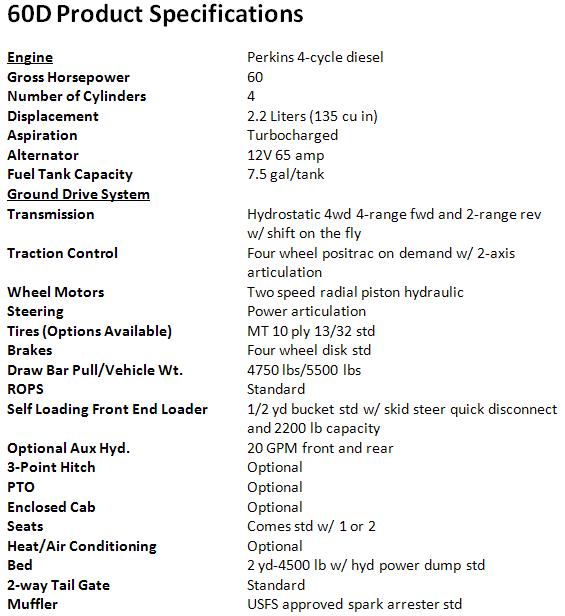 The Porter 60D Extreme Terrain Utility Vehicle has it all. The vehicle will absolutely go anywhere you ask it to and won't complain.  The Porter 60D is powered by Perkins Turbo Diesel, has an articulated center pivot, 100% hydrostatic transmission, and optional wide turf tires for low impact.  Whether you're on a job site or on the farm, this beast gets the job done.....period.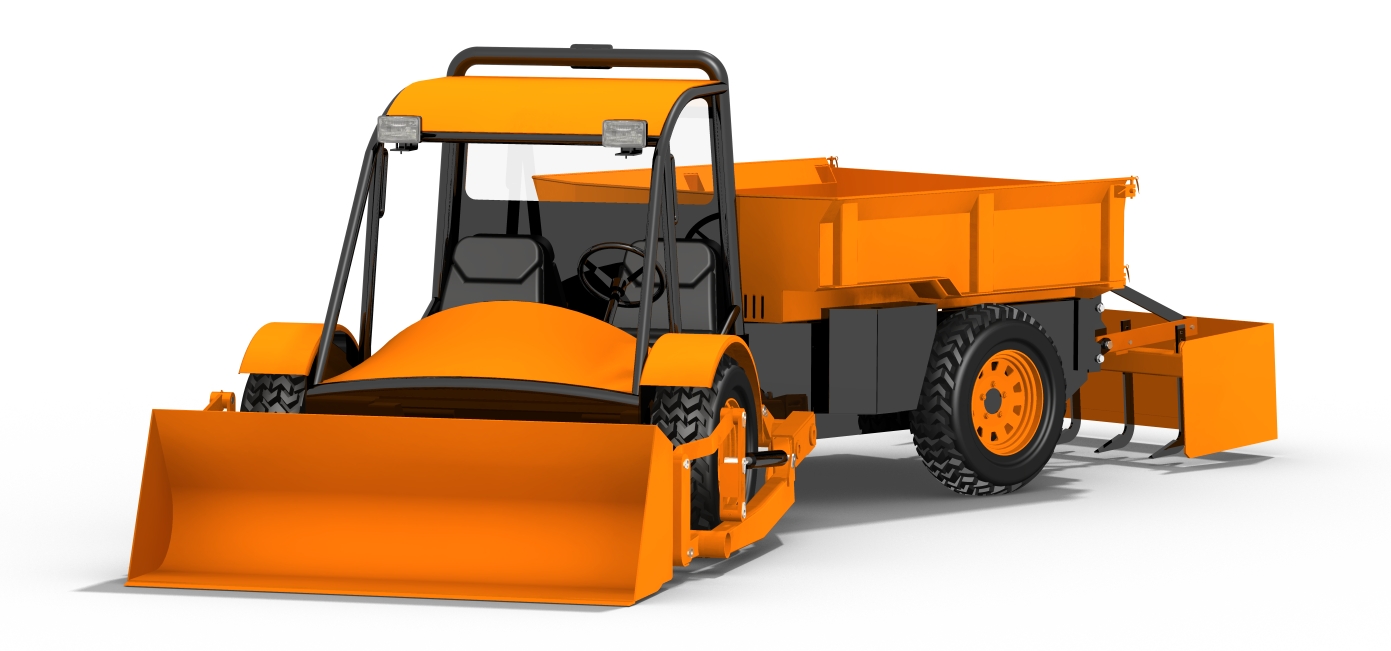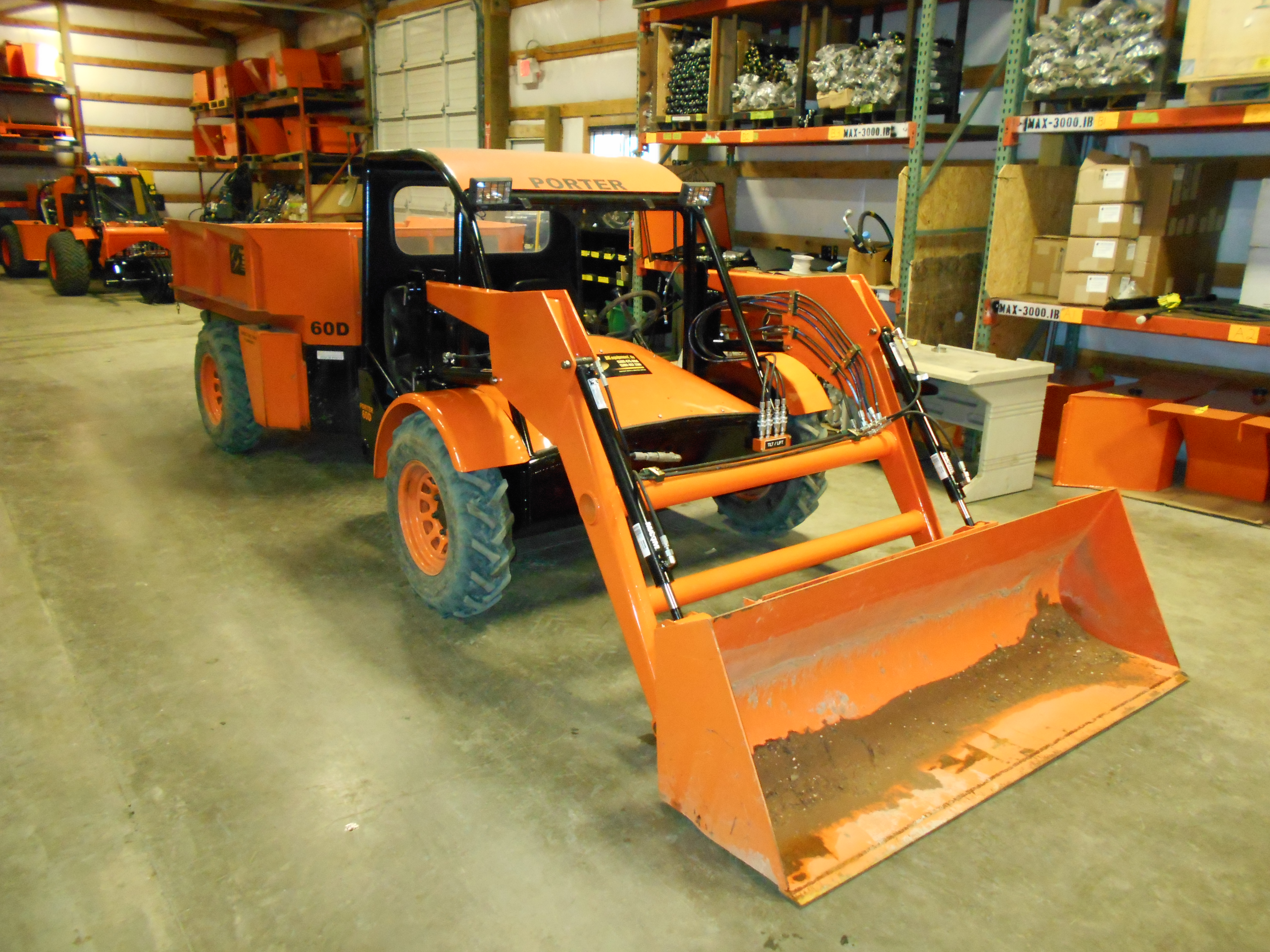 Porter now offers a tractor style front end loader w/ skid steer quick attach on the front.  The front end loader can

lift 2000 lb up to 9 feet high.

Shown:  Tractor style front end loader for Porter 60D Utility Vehicle.  The tractor can also be equiped with floatation tires.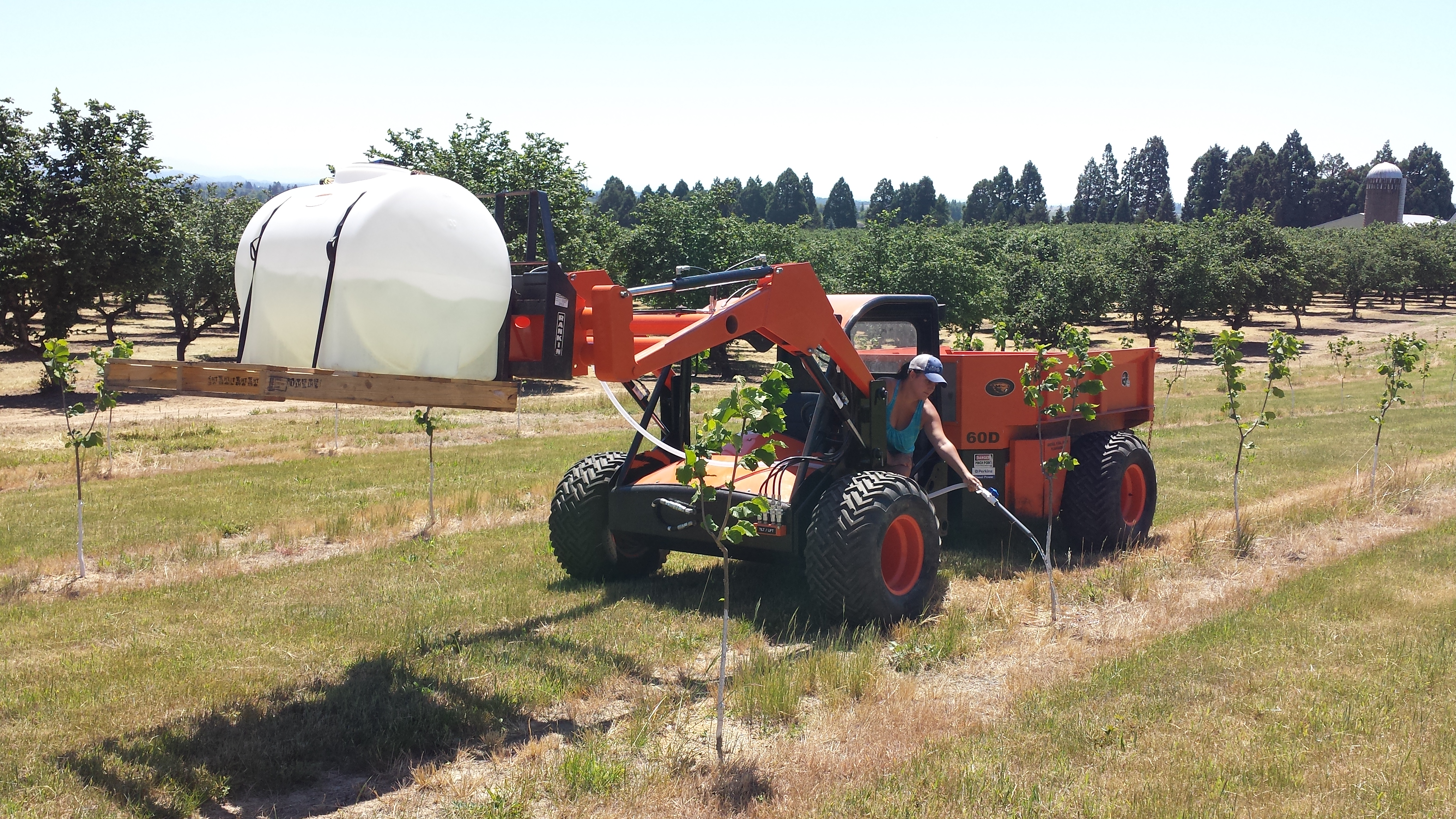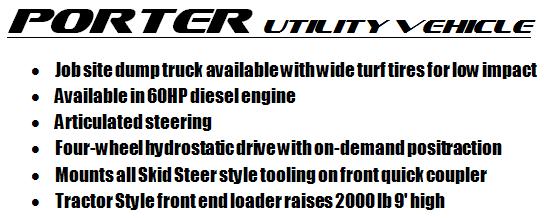 ***Self-Loading feature & 3-Point are no longer offered